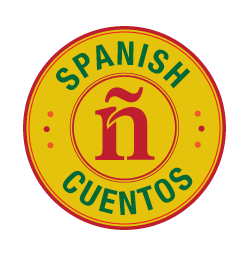 Archives
Sarah, SD
Love your videos!  Lots of CI and great storytelling.  Very effective!  Gracias
Sydney, FL
My students LOVE your videos! Keep making more please!
Jody, MO
Your Spanish characters poster is one of the best teaching aids I've purchased in the last 10 years of teaching Spanish.  Amazing results! THANK YOU SO MUCH.
Jody
Emily Hill, FL
You have wonderful customer service and I appreciate all your follow up emails and phone call. The Spanish reader fits perfectly in my Biblioburro cultural lesson. I will recommend your site to other teachers.
Kathy López, MI
I received the map today and cannot thank you enough! I am very excited to flip my student's world upside-down.  Thank you so much! 
M. Paula, GA
Wow! My order was delivered super fast and your materials exceed all my expectation!  I will definitely be passing along your website to my colleges.  Thanks!
Mashal, IA
Thank you for your great work with Spanish.  My child comes back energized and Spanish class is a weekly conversation in our household. Keep up the good work!
S. Detavious, IA
You have given me a gift that I will pass on somehow and someway and I want to thank you and let you know you have done some good in this world!