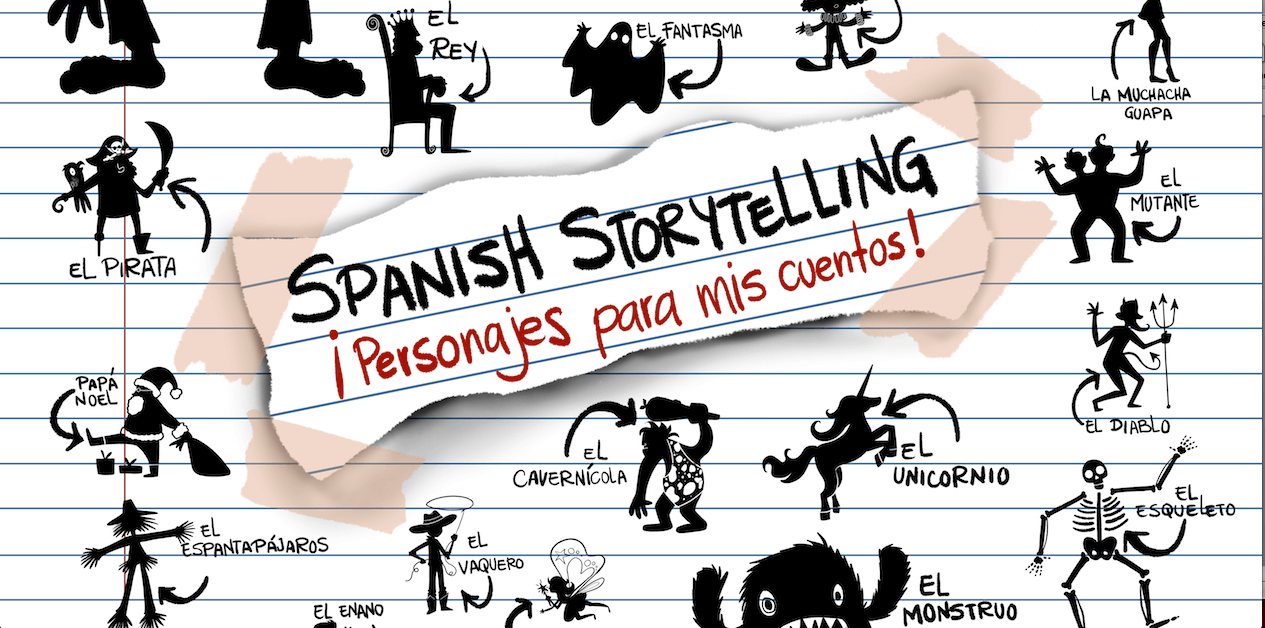 ¿No habla espaÑol? - Don't speak spanish?
Teaching Spanish through storytelling and lots of comprehensible input.

Spanish Classes
Learn in a class setting with a group of people that are just as excited as you are to learn spanish. Find a class that fits your schedule. See class schedule.

Private Tutoring
I offer private tutoring and homeschooling options for those who like to learn on a one to one basis. Learn more.

Spanish/English Translation
Is your business in need of translation services to expand and grow your business? Read more.
---
Why Spanish Cuentos?
Storytelling and comprehensible input is the oldest form of teaching and the most effective way to teach languages in a classroom setting. Recent research indicates our brains are actually "hard wired" to remember information in storytelling format.
testimonials
"Love your videos!  Lots of CI and great storytelling.  Very effective!  Gracias"

~Sarah, SD

"My students LOVE your videos! Keep making more please!"

~Sydney, FL

"Your Spanish characters poster is one of the best teaching aids I've purchased in the last 10 years of teaching Spanish.  Amazing results! THANK YOU SO MUCH. Jody"

~Jody, MO

"You have wonderful customer service and I appreciate all your follow up emails and phone call. The Spanish reader fits perfectly in my Biblioburro cultural lesson. I will recommend your site to other teachers."

~Emily Hill, FL

"I received the map today and cannot thank you enough! I am very excited to flip my student's world upside-down.  Thank you so much! "

~Kathy López, MI

"Wow! My order was delivered super fast and your materials exceed all my expectation!  I will definitely be passing along your website to my colleges.  Thanks!"

~M. Paula, GA

"Thank you for your great work with Spanish.  My child comes back energized and Spanish class is a weekly conversation in our household. Keep up the good work!"

~Mashal, IA

"You have given me a gift that I will pass on somehow and someway and I want to thank you and let you know you have done some good in this world!"

~S. Detavious, IA